Tunnel Thrusters
Max Power offers a complete range of 12/24V
composite electric tunnel thrusters to suit motor
yachts and deep footed sailing yachts from 17-85'.
Designed for performance and durability, each model
is easy to fit, highly cost effective, and integrates a
variety of unique features.

- Patented composite drive legs
- Zero maintenance
- Case hardened spiro-conical gears
- Line shields
- Purpose built DC motors
- Electronic control boxes for unrivaled safety features
- Safe, high power connections
- Purpose built high specification DC contactors


Max Power's new range of Ignition Protected tunnel thrusters is available for models CT35 to CT125. Certified ISO 8846, this range allows the safe use of an electric tunnel thruster in petrol / gas engine vessels where there may be potentially flammable gases.

IP thrusters can also be installed in habitually wet or damp areas such as sail lockers, or in the transom of deep "V" shaped motor yachts.
Designed for performance & durability, Max Power Ignition Protected thrusters offer many unique features:
Ignition Protected, water resistant and easy to connect.
Corrosion free composite drive legs eliminate the need for periodic anode changes and offer high manufacturing tolerances.
Line shields protect oil seals from fishing lines & fouling, ensuring maintenance free operation.
Purpose built high specification DC contactors are both safe and durable.
Drive legs are pre-filled with oil and sealed for life for zero maintenance.
High efficiency, purpose built DC motors ensure outstanding performance and long runtime ratings.
Electronic control boxes offering unique and unrivaled safety features to protect against accidental misuse.
Case hardened spiro-conical gears guarantee a silent, smooth and durable drive leg.
Solid copper contact bars guarantee safe, high power connections.
Tunnel Thruster Selection Chart
Ignition Protected available > CT125
Click on selection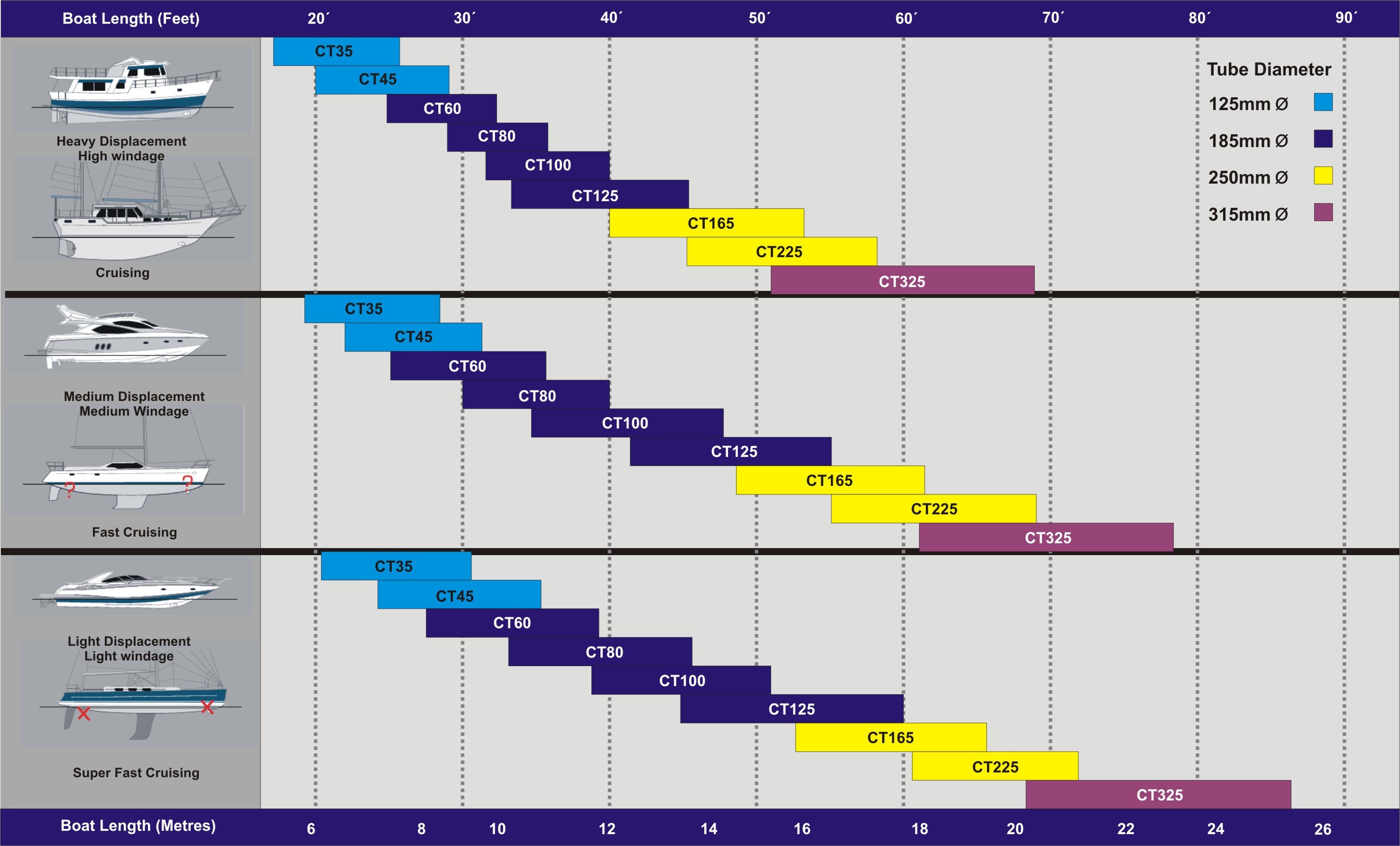 Marina del Sol de Estepona SA

Plaza de Levante 35/37

Puerto Deportivo

Estepona 29680

Malaga

Spain

Tel: (34) 952 802643 - 794069

mail@max-power-sales.com